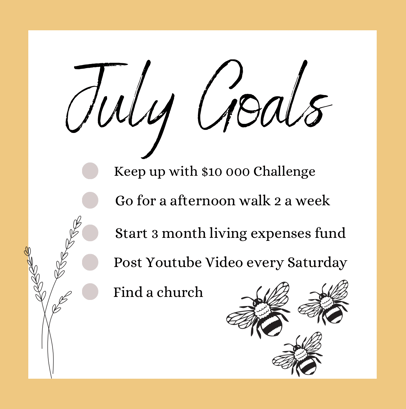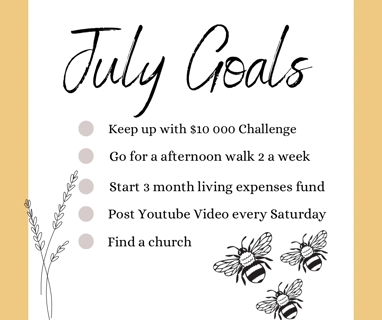 Relaxed a bit on the monthly goals but we are now back on track.
Here are July's Goals.
The $10 000 challenge is on my Etsy store if you wanted to do it as well. https://www.etsy.com/nz/listing/1490482260/
With my new job, I'm able to come home a little bit earlier and will be able to walk my dog Daisy more so this will be goal.
I have passed the $1000 emergency fund and now want to do the 3 Month Expenses fund. Its going to take a while but have to start somewhere.
I have been a bit relaxed with my Youtube uploads but will focus on more uploads this month with my new social media schedule.
Moving into town, one of my priorities was to find a church I love and that will be priority this month.
I am thinking about sharing a bit more about my finances, paying debt and saving goals, hoping it will help and inspire other people to get out of debt and see saving challenges are fun.
Be Blessed
MM